Note from Eppylover: For anyone wishing to understand how I personally embrace the wonderment of the man who was Brian Epstein ... I highly recommend a slow and careful repeat reading of the following excerpts. This writer has come very very close to how Brian exists in my mind.
ARCHIVE HIGHLIGHT
By Jon Savage
From
Gadfly June 1999
---
( Collapse )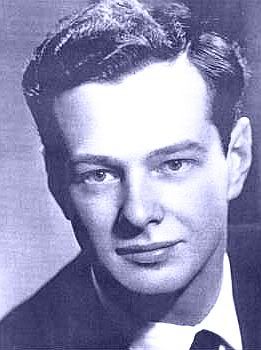 For all the mediation surrounding the Beatles—a vast edifice of scholarship, memorabilia, minutiae, nostalgia, gossip, claim and counterclaim—Brian Epstein remains an occluded figure. He has been ill served by Beatles biographers, most notably Albert Goldman, who have all too often exploited his early disappearance from the story to plant homophobic sleaze—after all, their subject isn't around to sue. Yet Epstein's role in the Beatles' success was central and his friendship with them deep. As Paul McCartney says, "If anyone was the fifth Beatle, it was Brian, you know."
The image is nevertheless fixed: Jewish, smart, homosexual, doomed—as if all four are inextricably interlinked. But who was he? Epstein catalyzed and directed the entertainment sensation of the century yet passes as a tragic cipher. You could say that he had everything, except for the freedom to be who he really was.
( Collapse )
By 1966, the Beatles were a worldwide phenomenon. They changed pop, the music industry and Western moral codes and modes of perception.
This is where Epstein's real achievement lies. Compared to Colonel Tom Parker — whom he met and gambled with in 1965 — Epstein was a very different kind of pop manager. Rather than dominate his principal artists, he collaborated with them to further their interests, which were at first financial, then artistic. New to the music industry, Epstein made some famously bad deals — most notably the 1964 "Seltaeb" Beatles merchandising license, which rumbled on in litigation until early 1967 — but his lack of preconceived ideas and his flexibility allowed him to nurture their success in a creative and supportive manner. He was the first major manager to sense that pop groups could and should have creative control over their output.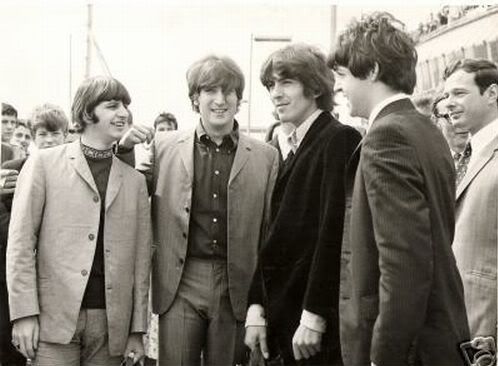 Yet Epstein's place in this was and remains shadowy. In the footage and photos, he is characteristically on one side, lost in the crowd, pensive, conscious not to intrude. The sheer volume of the Beatles' success brought more than even this workaholic could deal with. Added to the paranoia about business deals gone bad was the syndrome he expresses in A Cellarful of Noise: "Do people want me or do they want the Beatles through me?" His inability to sustain a successful relationship can be attributed to this and other legitimate worries. Epstein was rich, high profile, addicted to risk and danger, subject to blackmail and theft. As Marianne Faithfull says, "He was always very afraid of being shot down in flames and unmasked. It was all quite a combustible and dangerous mix."
After the Beatles stopped touring in August 1966, they took pop culture into uncharted waters. A visionary rather than a business-oriented manager, Epstein had little patience for the maintenance an established act needs. Adrift, he began to unravel into a manic-depressive cycle exacerbated by drugs like Carbrital (prescription down) and LSD (illegal up). He yo-yo'd from suicide attempts to cosmic benevolence, making his downhill slide — seemingly inevitable in light of subsequent events — a more closely contested struggle than has been thought.
Despite rumors, Epstein's death was a product of sheer toxicity: a Carbrital overdose, pure and simple. Its effect on the Beatles was immediate. As John Lennon later said, "I thought, 'we've fuckin' had it,'" and the unraveling took many bitter years. Yet Brian Epstein does not remain tragic. He, like his group, came roaring out of nowhere to take over the world, and they did. He remains an icon to all of us who have benefited from his efforts to create a more humane society. He lived to see the freedoms he had prophesied for the Beatles and himself become real, even if he was already too damaged to benefit from them.



Gadfly Online, an online magazine. Page contents copyright 1998-2004 by Gadfly Productions, Charlottesville, VA.
---
Click FINDAGRAVE.COM for my comments to Brian Epstein's memorial page.
I encourage you to add your own memorial comments and add your "famous" votes for him.
Note: as of 5:50pm Eastern Time, the Find A Grave site has been overwhelmed by people trying to access Brian Epstein's memorial. Please try again. This, I feel, is a good thing. :)
---
Please check
mrbrianepstein for more on Brian.