Note to
van ~~


Thank you for aiming ole eppylover the know-nuttin' at Drawn Together ~~
I searched YouTube and here's the first ep, in case you are as lame as I am, and have never experienced this toon!
http://www.youtube.com/watch?v=t4HyHOB7Sj4

Stephy was highly amused by the characterizations, and could name which cartoon character or company or genre each was based upon. By the way, I feel that, at age 17, she is plenty old enough to laugh along with me at the naughtiness. And she DID, wow!

However, when observing the political incorrectness of this episode, I do feel a lack...
like, hey, did you notice they are ignoring one major stereotype? Y
Should Li'l Eppy feel insulted because his background/heritage is being left out of the incredible insults and bigoted brou-ha-ha?
...............Naaahhhhhh.


---

Calling All Beatles/Macca Fans!
**********************************************

Trini Says:
"Good idea Greg. It's the least we can do for him for all the joy he has given us throughout the years. So get those 'ol Macca t-shirts & buttons out, or make a new one and wear them with pride! Show your love & support for Paul on this day."


---
---
Brian's Favorite Girlfriend
Alma Cogan Life Story DVD coming out tomorrow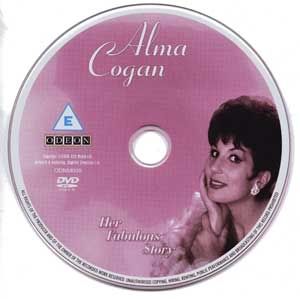 SINGER Alma Cogan died at the tragically young age of 34 on October 26, 1966.
(Exactly 10 months to the day before Brian died ~ they found him on August 27, 1967)

To coincide with the 40th anniversary of her death, Odeon Entertainment has released Alma Cogan - Her Fabulous Story.

The DVD contains a fascinating documentary looking at the life and times of a 50s superstar as well as two Eric Winstone shows she appeared on.

She had 20 hit singles, more than any other female British singer of the time, was a TV star and even had her own newspaper column.

Her fun songs and glamour were just what Britain needed to counter the hard times of rationing after the Second World War.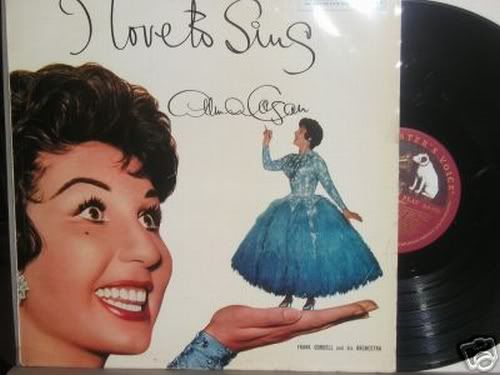 Alma sings hits such as Sycamore Tree, I Can't Tell A Tango From A Waltz, Never Do A Tango With An Eskimo and Bell Bottom Blues. But she also shows what a great voice she had with superb renditions of "serious" songs such as I Got Rhythm and Why Do Fools Fall In Love?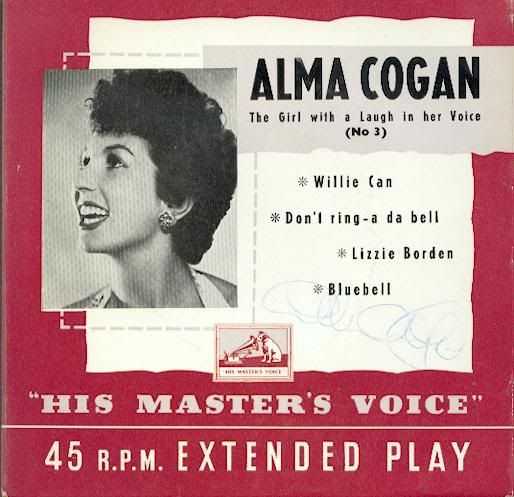 We also discover the more private side of Alma.
As a major celebrity, her love life was big news and she was linked with the likes of Cary Grant.

John Lennon had a crush on her and apparently Beatles manager Brian Epstein proposed to her, despite the fact he was gay.

One anecdote tells of when Alma went to a show where a male impersonator was performing as her.
After the show Alma visited his dressing room and presented him with one of her own dresses.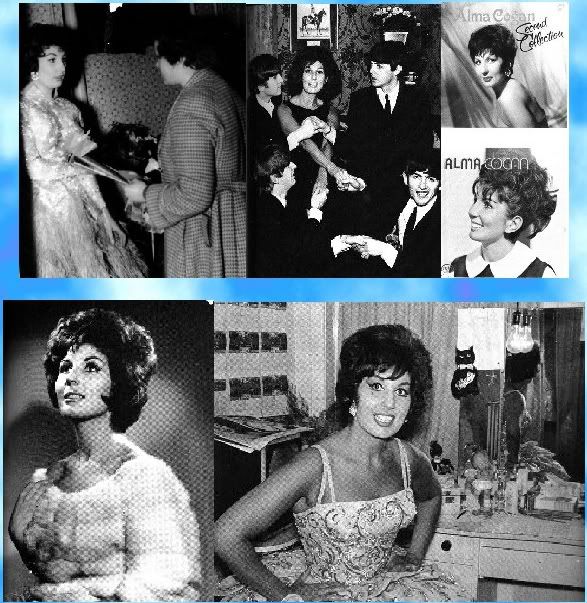 Alma's career declined as singers such as Dusty Springfield and Lulu arrived in the Swinging Sixties.

She did try to update her style but was stopped from doing this by her premature death from cancer.

This DVD is a fitting tribute to a great star and a genuinely decent person.
A fabulous story.


~*~ ♥ ~*~

What the eppylover cannot understand is ~ even though Alma and Brian were such an item, and they were sighted out on the town constantly, why can we find no press photos or other images of them together?


~*~ ♥ ~*~

A sample of Alma's ballad singing ~~
YouSendIt mp3 5570 KB

A sample of Alma's "laugh in her voice" singing ~~
YouSendIt mp3 2072 KB
(NOTE: If at any time you wish me to re-upload an expired link, please don't hesitate to comment and ask!)


---

And here.
I am slightly amused.
http://epstein.org/brian/

There are a LOT of Brian Epsteins out there if you bother to look for them.
Many of them do admit they were named in honor of our Eppy.

Wouldn't it had been so much nicer if a Beatle had named one of their sons after Brian..?
Ours is not to wonder why.

---

p.s. I've still been doing a lot of sleeping, so for those who have been waiting, I shall try to get back to y'all personally tomorrow ~ for, once again, at this time, Daughter of Doom demands computer. Since much of her school work is done hereupon, I shall relinquish without a whimper.