For Your Eppification:
I took some best-I-can-do aim-camera-at-tv screenshots
of my bootleg dvd ~ the UK version of "The Brian Epstein Story"
This was the 2-part BBC Arena documentary that won the 1999 BAFTA (British Academy of Film and Television Arts) Award for Best Documentary of the Year.

Consequently, to my distress, it was cut-up and bastardized by the US A&E Network's Biography series, then sensationalized for profit by lying in their promos.

The BAFTA is the big film & TV award in the UK. I was so proud to discover on a line-up of the Top Five Arena shows over the past 30 years, "The Brian Epstein Story" scored twice, in two different categories! The only other show to show up twice was 1982's "Desert Island Discs."

Repeat! The documentary on Eppy's life
was recently placed in the Top *5* -- two times --
Over 30 years of programming!!!

At least Brian is properly remembered in the UK ~ at times.

Please forgive the poor quality of these images. The dvd was, by its very bootleg nature, not the clearest in the world; but I'm very grateful that I found it at all. http://www.thevideobeat.com/store/product_info.php?products_id=409

I'm sure the sources who provided images for this film (such as Brian's relatives and the coroner's office) never imagined, when they allowed these images to be in the documentary, that there would ever be a way people could share them online.


Screencap #1 ~ Childhood friend Joe Flannery dusts off framed portrait of his cherished man and replaces it on the table with other Eppy keepsakes ~ it almost looks like a Brian Shrine.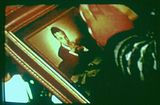 Click for larger image


Screencap #2 ~ They laid down snapshots of Queenie, Brian, Harry and Clive.
(I would love to have clear originals)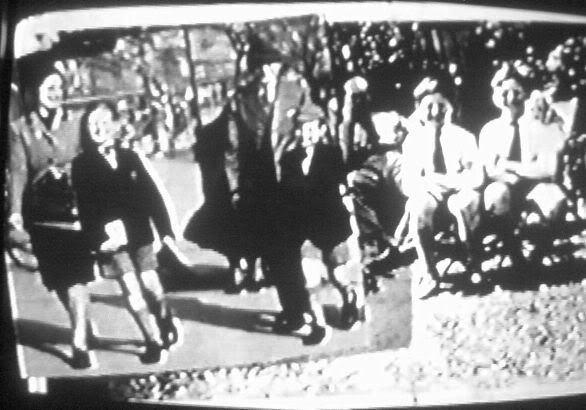 Screencap #3 ~ Brian attending a children's party ~
it's gotta be either a birthday or a Purim celebration.
He had always dressed, appeared and behaved much older than his actual age.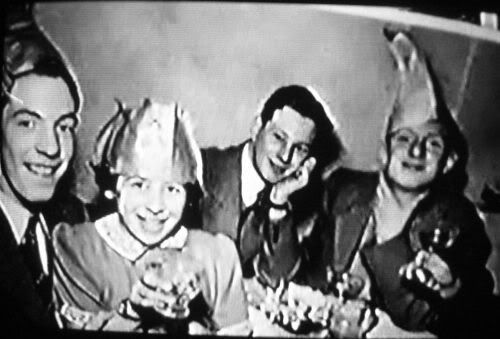 Screencap #4 ~
Brian's Sussex home, Kingsley Hill at Warbleton, which was on
five acres of land, costing £25,000 ~ quite a fortune in those days.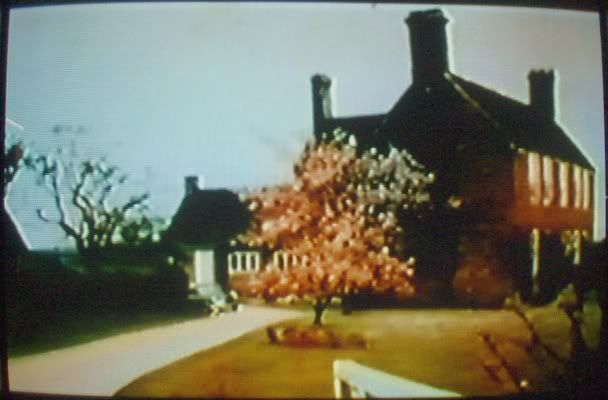 Screencap #5 ~ Overhead snapshot of Brian on the roof of his Chapel Street home,
taken shortly before the end of his life in 1967.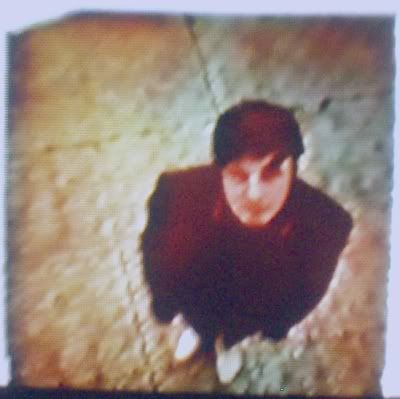 Screencap #6~ The camera pans in to focus close up on Brian's face.
What an incredible change from his appearance in the early and touring years!
Note: Converting this photo to black & white was necessary because it was so hard to see ~
the color was so garishly bad it was impossible to correct
(and believe me, I spent a lot of time trying).
Click for larger image.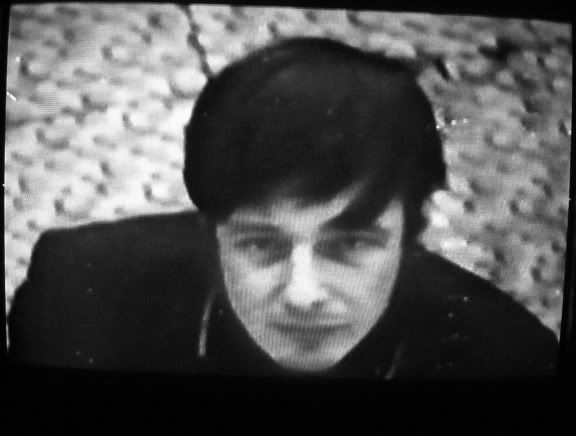 Screencaps #7, #8, & #9 ~
The camera scrolls down one of Brian's last letters to Nat Weiss,
written almost exactly a month before he died.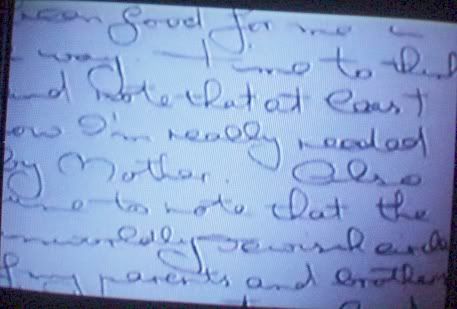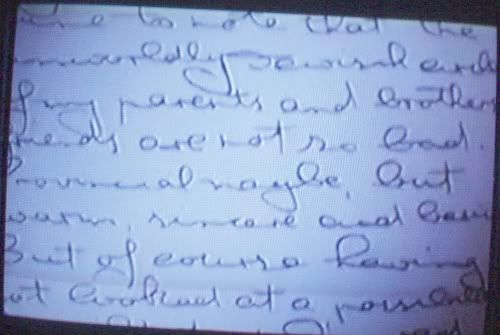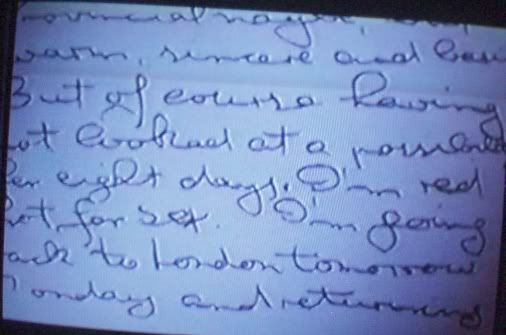 Here is the transcription of that letter
from Page 151, The Brian Epstein Story
Chapter - "All You Need Is Love":
Liverpool, 25 July

My Dear Nat,

Thanks so much for the cable, it was nice of you and very comforting.

I'm coming to NY September 2nd. I'd have come earlier but my father's passing has given me the added responsibility of Mother.

The week of Shiva is up tonight and I feel a bit strange. Probably been good for me in a way. Time to think and note that at least I'm really needed by Mother. Also time to note that the unworldly Jewish circle of my parents' and brother's friends are not so bad. Provincial maybe, but warm, sincere and basic. But of course have not even looked at a possibility for eight days, I'm real hot for sex. I'm going back to London tomorrow Monday and returning Friday. I'll have to spend a lot of time with her. After all although my Father was sixty-three (a little young to die I think) she's only fifty-two and must find a new life. They were very devoted. She knew nothing else (married him at eighteen) and had nearly thirty-four years' happy marriage (must have been good). So you see I must do all I can.

Anyway I'll come in September for a couple of weeks or so. Should be able to fit in a trip to California (maybe Vegas en route).

The boys have gone to Greece to buy an island. I think it's a dotty idea but they're no longer children and must have their own sweet way. A few weeks ago they all (with wives, Neil and Mal) came to Sussex for a weekend. Mick and Marianne joined us on Sunday. It was a divine time. Poor Mick (he looked beautiful). I hope he gets off when the appeal comes up at the end of the month. Of course the whole thing, from the beginning, was stupidly handled. I'll tell you all when I see you.

Beatles maintaining number one here for some weeks. I'm very pleased. Should be OK in US. Hell, I'm hot for something good.

With love, Brian
(Click here to see direct scan of the corresponding text,
from page 151 of Debbie Geller's book version of The Brian Epstein Story.)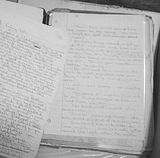 CLICK FOR LARGER IMAGE

I was flattered when told that my handwriting,
even from my teen years,
resembles Brian's just a little bit.

Strange, because it's entirely unintentional
~ I'd never seen his writing until recently!


Nat Weiss in 1966-67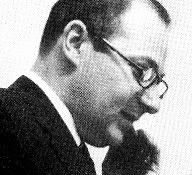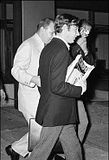 CLICK FOR LARGER IMAGE


Nat escorts Brian
(carrying "The Queen," which was a fashion magazine)
to the August 1966 jesus fiasco press conference



Screencaps #10 & #11 ~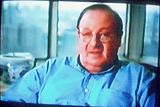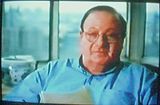 CLICK FOR LARGER IMAGES Nat Weiss filmed in 1998