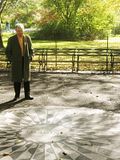 Alistair Taylor was Brian's employee at NEMS when they discovered The Beatles at the Cavern; he was the only person accompanying him on that fateful visit and continued to be Eppy's #2 until his death, much more of a compassionate friend to him than Peter Brown could ever claim to be.

Alistair and Joanne were the first people (right behind the doctor) to find Brian dead after burly chauffeur Bryan Barrett broke down the door to the bedchamber. Joanne, in a classic case of denial, sharply turned and walked out, telling the others waiting outside the room, "It's okay, he's just asleep."

Alistair waited until Dr Gallway finished his examination and pronounced Brian dead, then walked over to him and gently placed his hand on Brian's shoulder, letting it rest there while saying goodbye forever to his old friend.

In answer to a question from
sydpenguinbunny, when Lennon would antagonize Brian in front of other people, Bri put on a calm demeanor, perhaps slightly shaking his head, but he'd pretty much act like he wasn't bugged by it. Depending upon how blatantly humiliating John acted toward him in public (usually when Lennon was sloshed, or nearly so), sometimes Bri found it necessary to quietly admonish him, "Now, now, John," and so forth. Brian would never let himself be seen by his Boys getting emotional.

However! Alistair says that later on when they were away from the Boys and alone with each other, Brian would finally let it all out, break down and cry due to John's mistreatment.


Al and Bri would often go to a pub and get the giggles far into the night, just talking about everything and nothing. Many was the time Eppy would find it necessary to send flowers and gifts to Lesley Taylor for keeping her husband away for such long periods.

I think know you would very, very much enjoy Alistair Taylor's With The Beatles (an update of his book A Secret History).

Not that I'm pimping for Amazon, but you can read pages using the search inside the book utility, using whatever terms you wish (I use the word brian). It's great.

You can see a lot of Alistair in the dvd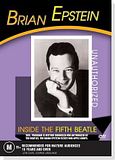 Brian Epstein ~ Inside The Fifth Beatle. Pity he didn't have his teeth fixed before appearing on camera, though. It's quite distracting.

Alistair Taylor is the one person I really, really regret never being able to meet. He died in July of 2004. His wife Lesley died the following December.

Below: Acting loony at Beatlefest 2002

---

Cheer up, now! Here's...
Today's Favorite Archived Post