Since The Beatles Discography is a book that's for sale, many of their once-available website pages are now blocked. They want you to buy the book, obviously, and aren't going to give it to you for free online.

Fortunately, before they put the block on it, I made a jpg of this part of their webpage dealing with the last days and death of our Brian. There are some details here you won't get anywhere else.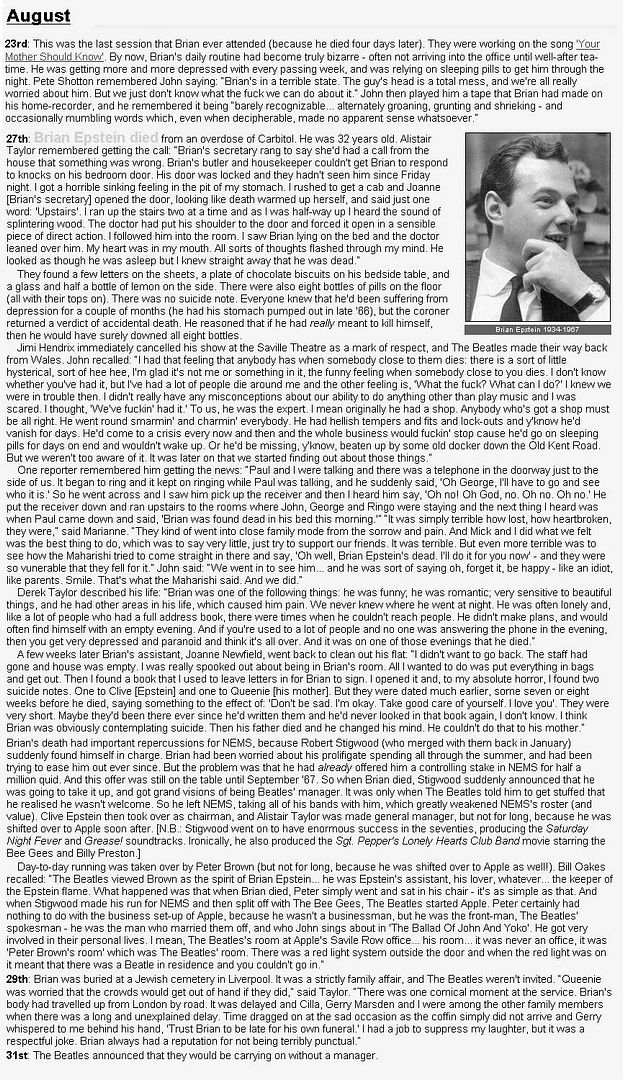 ---

Just because I can, here are a couple of digital photos of the Liverpool Post issue that I purchased last year on eBay, and have packed up & stored away since long before I bought my scanner.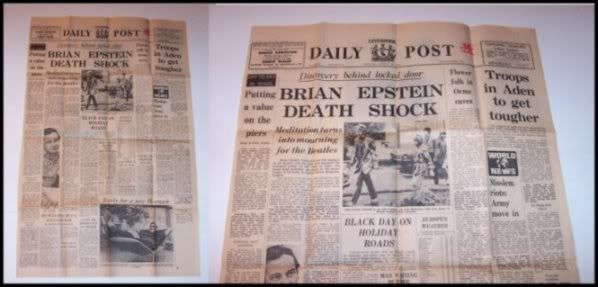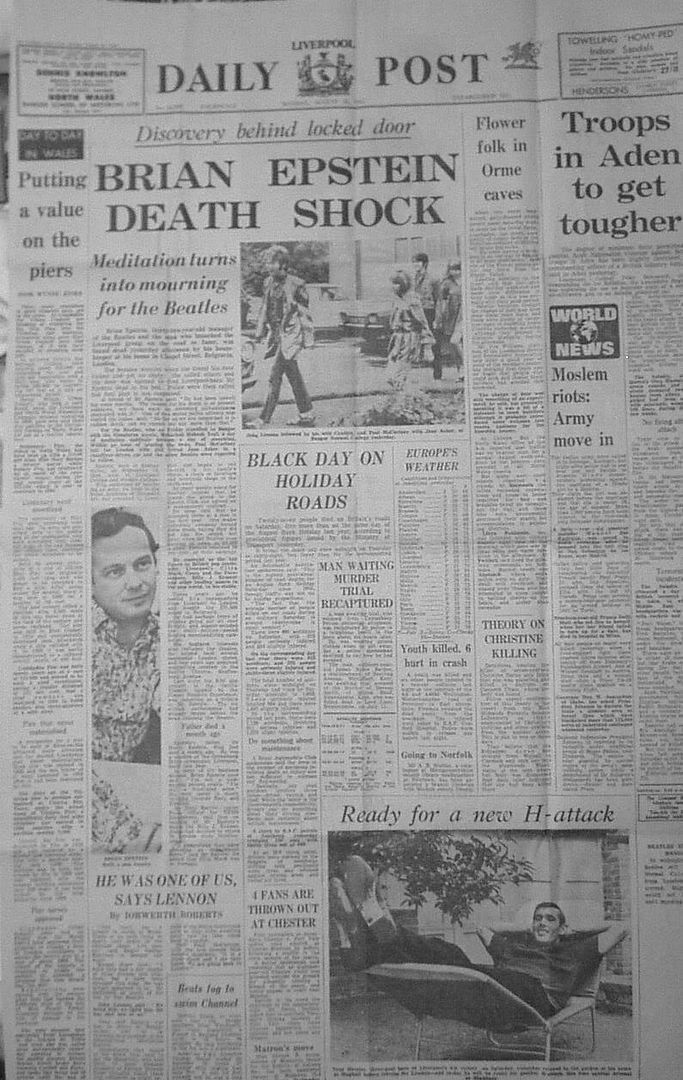 Various other newspaper and magazine article (clickable but not thoroughly readable) images nicked off eBay: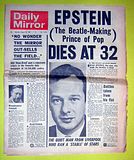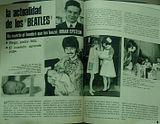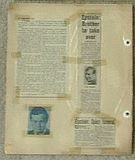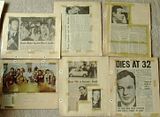 ---

Lastly, a link to the post I made last year and reposted this year In Loving Memory

See also:
the_fifthbeatle and
mrbrianepstein archives for much more Brian.