THE FOLLOWING WAS POSTED LAST YEAR ON
THE
mrbrianepstein COMMUNITY

~*~*~ ~*~ ♥ ~*~ ~*~*~

Signatures = 26,131
www.brianepstein.com

The Most Significant Rock Concert in History

NOTE: Most of the text in this post is taken directly from
~ this page ~ in the Mr. Pop History website

The Beatles at Shea Stadium: August 15, 1965. You might say this event set the tone for stadium concerts and rock festivals like Woodstock. It certainly was a first for several reasons.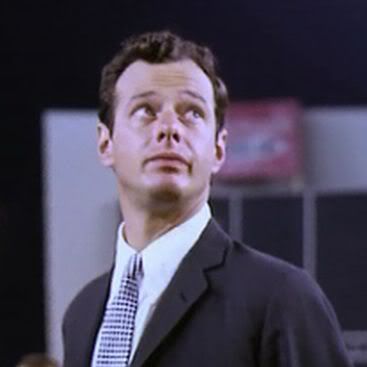 No one, not even Brian Epstein, thought they could fill Shea's 55,000 seats. That is, no one except the man with the concept - promoter Sid Bernstein. The sheer excitement of 55,000 fans in the same place was beyond belief. This wasn't the first time he took a chance on the Fab Four. Bernstein booked the band sight-unseen in March of 1963, for two February, 1964 Carnegie Hall concerts. That was the band's first-ever U.S. booking, and well before anyone stateside cared about the Beatles.

Another thing about this particular event - every dime of the $304,000 gross was made by word-of-mouth. Not a penny on advertising. According to Sid Bernstein, he and Brian Epstein agreed in late October '64, by long-distance phone, that the Beatles would appear at Shea Stadium in August. Mr. Epstein said that no promotion or advertising of the event could take place until he received a $50,000 deposit. But, he could talk about it. Another problem, Sid Bernstein didn't have that kind of cash, at least not right away. So he agreed to give Epstein the $50,000 deposit in January.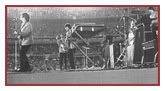 Almost by accident, he casually mentioned to a small base of kids that the Beatles would appear at Shea in August. He bought a mailbox and told kids to mail their money to the address. In a matter of months and through the power and draw of the Beatles - all the seats were paid for - by word of mouth. It seems everyone told everyone. By January, not only did Bernstein have the $50,000 deposit for Brian Epstein, the $304,000 he collected through ticket sales was enough to pay for the $25,000 stage; $25,000 for renting the stadium and he had confidence he could pay for extra security. To boot, he paid Brian Epstein another $50,000: the agreed Beatles performance fee was $100,000.



~*~*~ BRIAN AT SHEA STADIUM PICSPAM ~*~*~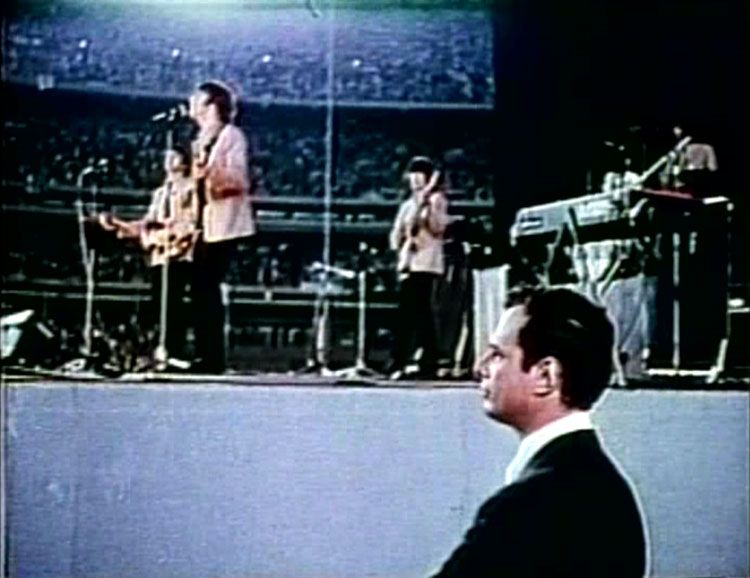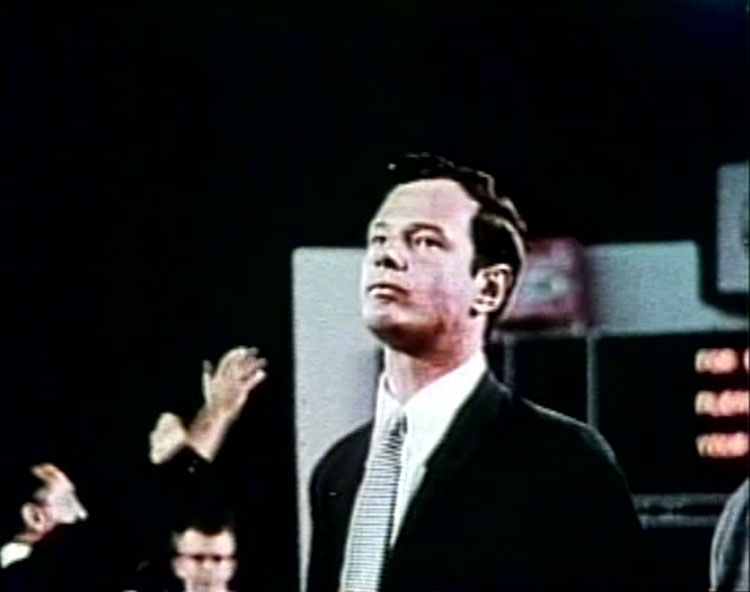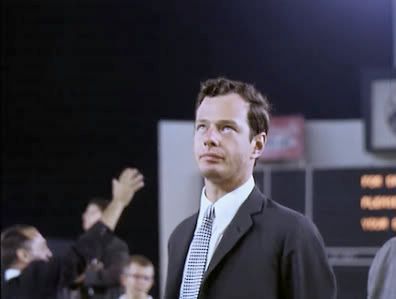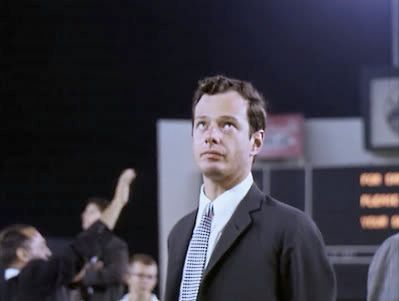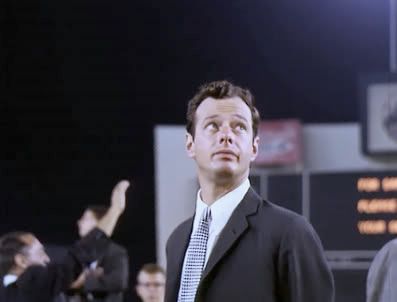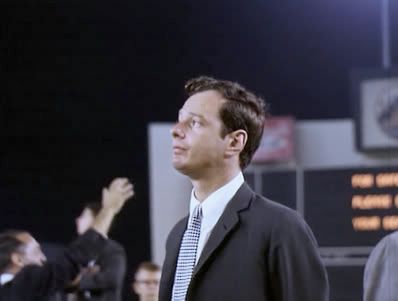 Credits for above Shea Brian pics: The first two from
layla1188, the middle four by
madzilla,
and the last two were on my hard drive, original source lost -
but are most likely from my first LiveJournal Brian friends,
van and
captain__hook.
---
Click HERE for an OUTSTANDING picspam of Brian's boys
doing their Shea Stadium concert!
These wonderful screencaps were taken by
madzilla
from the Beatles' Anthology DVD.
---
Although a film of this concert was made by Ed Sullivan Productions, we have something very rare -
the below link to a radio tape made during the concert.
New York's WMCA, one of the most popular radio stations in America during the 1960's, was at the event. WMCA's Ed Baer does his "goodguy" show high above the field and describes the action beautifully. You'll notice, WMCA could not broadcast the Beatles music live, but they did the next best thing. Everytime the Beatles played one of their songs live, WMCA would grab the same record, and play it for their vast radio audience. Come back with us to Sunday night - August 15, 1965 with Ed Baer, WMCA and the Beatles at Shea stadium.

Scroll down to the bottom of
this page at POPHISTORYNOW.COM
and, because they have blocked direct linking,
click on the link that looks like the following ~

MP3 Audio: | WMCA Beatles 1965 8:19 |

Once again, text credit goes to:
Mr Pop History
This site is terrific!!
The webmaster was also a big fan of WMCA radio in New York City
and actually got the tape from the man on the tape - Ed Baer. Amazing.
Thanks, Mr Pop History!!!
---
If you haven't done so already, please click and sign for Brian at -

www.brianepstein.com

.
♥ ♥ ♥ ♥ ♥ ♥ ♥ ♥ ♥ ♥ ♥ With the exception of some rare original items
on display, the Rock and Roll Hall of Fame itself
is a bunch of crap -- for an honest explanation
of this statement, and why this petition is so
very important for Brian's legacy nevertheless,
please CLICK HERE.