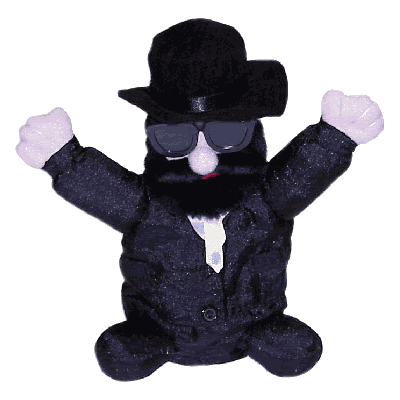 HELP!
Christine brings you this important message from Trini, Chris Carter, Breakfast With The Beatles, and Eppylover The Herself!
---
Save Breakfast With The Beatles!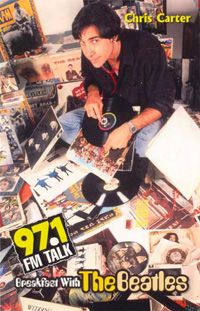 Unfortunately, I have some sad news regarding our show. After 23 years here in Los Angeles, we'll be going off the air. September 3rd is our last show before we go on "hiatus", with a possibility of a return next January.

As you know, KLSX changed formats from music to talk but kindly allowed us to stay on due to the great loyalty of fans of the show like you. We have very strong ratings and a loyal listenership, but formats must be consistent. So, we're looking for a new home for our beloved show.

But, if KLSX gets enough emails and phones calls, maybe we could show them how much we want to keep the show on. So, if you're inclined and have a second, you can write an email about wanting to keep the show on. Send to our Program Director Jack Silver, or call during KLSX business hours Monday - Friday, (323)971-9710 to voice your "thoughts".

So, loyal BWTB fans, I love you and I hope we can keep the dream alive and together, keep enjoying the greatest music by the greatest band ever, The Beatles, every Sunday morning.

Peace and Love and Laughter!

Your Captain,
Chris Carter


The Exciting History of Breakfast With The Beatles
Twenty three years ago, the late Deirdre O'Donoghue started Breakfast With The Beatles.....

Breakfast With The Beatles is America's longest running Beatles show and Southern California's No. 1 rated Beatles show. The show is informative, biographical, and filled with Beatles (and solo Beatle) music that ranges from the ultra familiar to the ultra rare.

Host Chris Carter brings along vast knowledge, radio chops and deep love & appreciation for "The Fab Four." Chris was the original bass player and founder of L.A. based alternative band, "Dramarama".

This next generation of Breakfast With The Beatles includes: Hits, rarities, outtakes, LP tracks, special premieres & of course, KLSX listener requests & live broadcasts.

Mr. Carter has been involved with many Beatles (and solo) projects, including:
Appeared in Paul McCartney's film & ABC Television special Back In The US



Produced and wrote George Harrison's All Things Must Pass promotional interview Disc for Capitol Records. This was to be George Harrison's last interview.



Hosted along with Pat O'Brien, Infinity's Broadcasting's World Premier of the Beatles re-issue of Let It Be...Naked, which aired on over 150 stations.



Introduced Ringo Starr on stage at the El Rey 2005 after Ringo announced the show on 97.1's Breakfast with the Beatles.



Appeared on various television programs and news shows discussing the Beatles including: ABC News, NBC News. CBS News, KCAL News, UPN News, Entertainment Tonight, VH1, BBC2, UK CH4 News.



Hosted for Capitol Records, George Harrison's Brainwashed listening party.



Started the Breakfast with the Beatles Film Series for the Los Angeles Red Cross. I originated this monthly film series for listeners at the legendary Hollywood Silent Movie Theater. As of Oct. 2005 we are donated over $150,00.00 various local disasters.



MC at the City of Los Angeles' official George Harrison Day at Griffith Park, which included appearances by the Harrison family and the Mayor of LA.



Hosted from 2001 to Present - All the John Lennon & George Harrison gatherings at Capitol Records. All of which aired on local LA News.



Infinity's 1993 KROQ-FM Beatles Special hosted by Rodney Bingenheimer & Chris Carter has been archived in the Los Angeles Museum of Television & Radio.


Chris has interviewed many Fab guests on the show as well, including:
Sir Paul McCartney


Ringo Starr


Pete Best


Billy Preston


Olivia Harrison


Pattie Boyd


Brian Wilson


Jackie Lomax


Jim Keltner


Denny Seiwell


Neil Innes


Eric Idle


Victor Spinetti


Dick Cavett


Peter Brown


Mark Hudson


Ken Scott


May Pang


Dave Davies


Bruce Spizer


Larry Kane


Raspberries


Geoff Emerick


Sir George Martin and Giles Martin

Quick Links to BWTB:
our MySpace page
our Beatle blog
our BWTB page on Free FM
our BWTB playlist page on Free FM

email us - applescruffs007@earthlink.net

---
Trini is our friend who has been treating us to all of those very rare Beatles picspams!