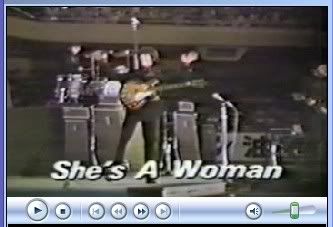 "She's A Woman" in the Budokan


Try hitting their green "Play" button and see if it works for you...
If you're able, like I was, to receive this podcast (you don't need an iPod) from Seltaeb's Beatles clips, you may enjoy this rare vid of Brian's Boys in Nippon Budokan Hall, Tokyo, performing "She's A Woman."

The description on the page states:
The Beatles' first concert in Japan started at 18:35 and was recorded on video using 3 color TV-cam and 3 monochrome TV-cam. They were wearing dark green suits instead of the light striped suits seen the next day.

You can see how Paul's microphone was swinging, and why Brian Epstein did not allow this take. It seems that Brian brought the light-suit version's master tape to England, so the only dark-suit version was left in Japan.
Also, the eppylover noticed that the boys were not
in unison on their final bow! Unacceptable! ;P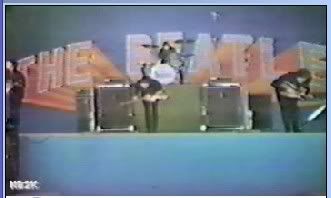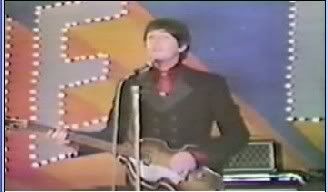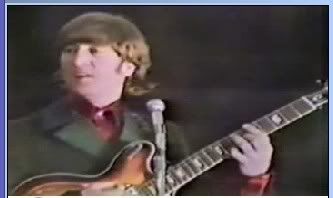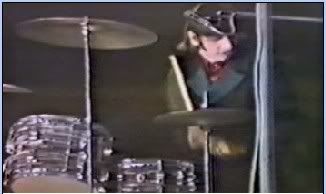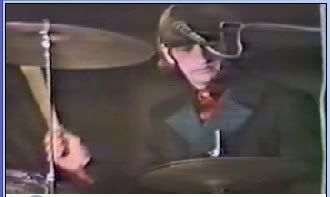 You may notice there are no closeups of George. That is because this film showed no closeups of George. He gave us some hearty waves at the beginning, but the slacker stayed in the background for the rest of the number! ;P


THE WHOOOOLE THING---
---The complete afternoon concert with The Beatles in Tokyo, Japan!
For those interested, there's also a podcast of
==>>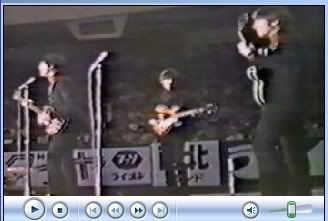 the entire Budokan film, over 31 minutes
(July 01, 1966) (17.1 MB, wmv, colour).

This is The Beatles wearing the grey suits. The day before, they were recorded on video by NTV, but Paul's microphone was in bad condition (swinging left and right), so Brian Epstein wanted to re-record it the next day.

On the morning of this concert day, Paul and John escaped from the hotel! Paul went to the imperial palace garden with Mal Evans (road manager) and John went to the Oriental Market and Asahi Garaley at Harajuku.

(Oy, my poor Eppy must have been going meshuga!)