Well, everybody else probably knows already, but I just discovered this!

Y'know, it wouldn't surprise me if Cartoon Network Adult Swim made (or will make) a deal with Comedy Central for Futurama, similar to their Fox/Family Guy deal ~
~ which is, they show the newest eps very soon after the network airs them!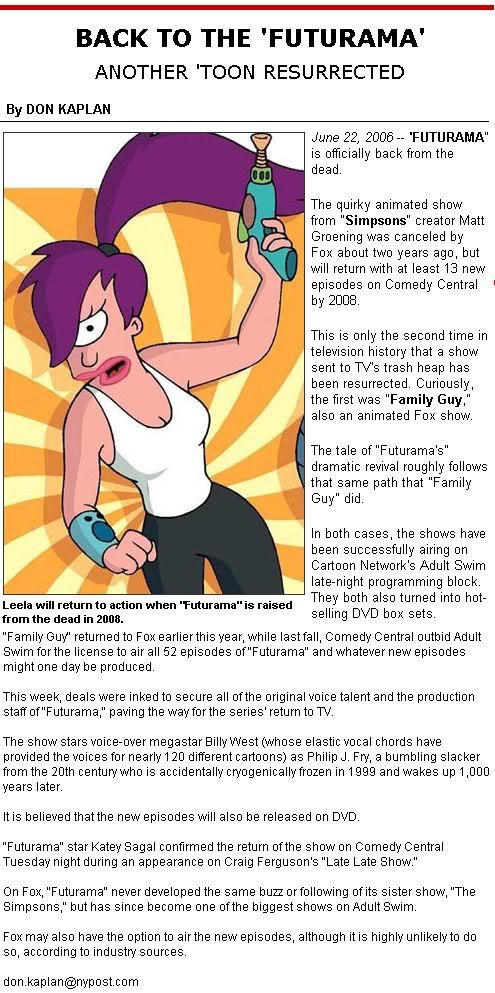 Click to access this article directly
---
ALL PICS BELOW ARE CLICKABLE

OMG Zoidberg Wallpaper!
a tagline slideshow!
Highly eppylover-recommended ~
All the title screen captions included!
Even better if you slide the speed to fastest!


Al Gore's head says: "This is indeed a Convenient Truth!"
---
p.s. ~
Love cartoons? I found a blog that covers
every kind of toon imaginable,
with links and news and his own toons to boot!
ANDERTOONS