~*~*~ Crossposticated In Other Places~*~*~


CLICK PIC FOR
LARGER IMAGE



Go to:
http://bwtb.blogspot.com/
Scroll down ever so slightly. Wow.
Then go and see many more,
some quite surprising,
shots at THIS SITE




If you ask me, both their tight-lipped, jaw-clenching,
teeth-gritting expressions convey a sense of needing
to take a cootie bath after this encounter!!!

Uh-uh! Make nice-nice, Beatle peoples! ;D

---

I heard that Sean said he wouldn't be caught dead at this get-together.
It's sad, but that boy has issues (gee, I wonder why?
)
Unfortunately, he will eventually regret being such a snot about his heritage ~
but by then it will be too late.

Ohh... Barbara is still as gorgeous as ever! ♥ Good going, Richie!!!

---

CLICK PIC FOR
LARGER IMAGE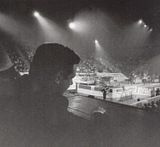 I am STILL wondering if in the show
there was any mention at all of
The Man Without Whom...

If not, that's inexcusable.
Somebody please tell me they mentioned him
or at least showed a tiny glimpse of him...