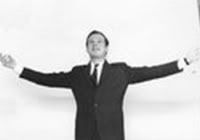 WOW!
This is a really exciting announcement!
...Well, I think so, anyway!

To understand what I'm celebrating,
please refer to these thingies I posted
when I first heard this movie was going to be made :
The Fifth Beatle Movie
The Fifth Beatle Movie's Website

The big news is, I have been asked, and have accepted,
the moderatorship of the entire Forum for
The Fifth Beatle Movie!



* JOIN * US *



The big motion picture premiere is planned for 2008 in Liverpool!

~*~ ♥ ~*~
I'm taking this as my big chance, a real responsibility, a way that I can finally pay back that great, brilliant, beautiful man just a little bit of what he's given me... and what he's given the world.

This will be my highest priority...
Well, actually, it will take second place...
First place belongs to my Stephy, of course!

Now you guys!
If at all possible, if you are a real Brian and Beatles fan, please do stop into The Fifth Beatle Movie Board and talk to us ...and, encourage other Beatle fans to do so.

I know we'll have a really good time! Let's do this thing!