Ah. So this is why Paul was on holiday with Jane, and wasn't at Ringo's wedding to Maureen!
It wasn't a snub - it was impossible to let him know in time!

From Ringo Starr Interview 2/12/65:

Q: "What do the other Beatles think of your marriage?"

RINGO: "John and George were at the wedding, and they were made up, you know. They're happy. But we don't know about Paul yet, 'cuz he's away on holiday."

Q: "He hasn't been in contact? Did he know you were getting married?

RINGO: "No. No."

Q: "Where is he?"

RINGO: "He's away."

Q: "Do you know where?"

RINGO: "Umm, yes. But I'm not telling you. (laughs) Well, he might as well have a bit of peace, I'm not getting it!"

(laughter)

---

So, apparently Brian organized and made the wedding happen very, very quickly and as secretly as possible. There were a few Eppy-approved photogs present, but, just as obviously, certain of the Brit press caught on even as Paul was still in the dark!
---
CLICK ON THE BELOW PICS FOR LARGER IMAGES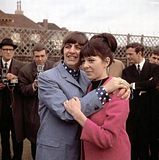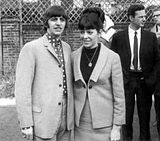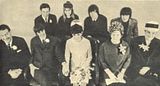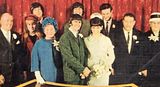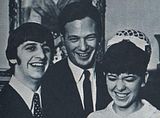 ---

Oh. Here's something I just stumbled upon, written May 28, 2005:

"Yesterday would have been Ringo's second wife
Maureen's 16th wedding anniversary with Isaac Tigrett.
They married May 27, 1989
with Zak, Jason, and Lee all attending.

Maureen and Isaac had one child together,
a daughter named Augusta born in 1987."




CLICK PIC FOR ORIGINAL FORUM POST
Ahem. I do believe this writer means "FIRST wife."

Maureen died in 1994 of leukemia despite a bone marrow transplant from her son Zak.