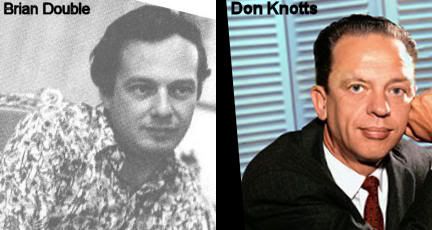 CLICK PIC FOR MSNBC NEWS STORY

When I read this news, the first thing I thought of was the unintentionally hilarious claim by the Paul-Is-Dead board that when the KKK killed Brian and Paul, they substituted him with none other than Don Knotts!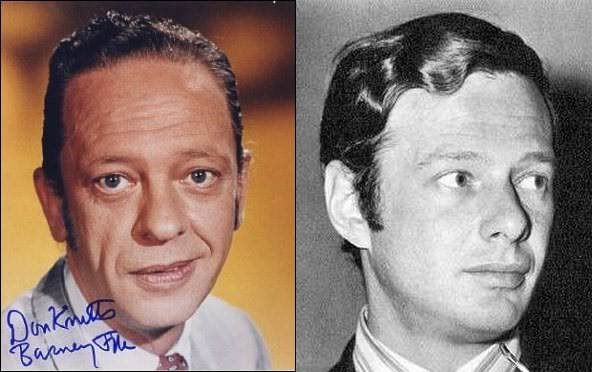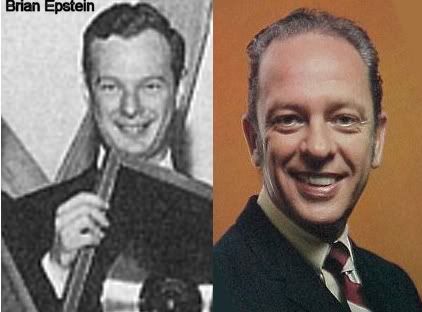 Just thought anyone who hadn't seen these would get a giggle.
Well, if you want to believe in the afterlife, maybe these two have gotten together now for a giggle about it too!
---

Try to imagine scenarios with Don Knotts as the manager of the boys... how would he have handled the jesus fiasco, for example?
"Nervous??" *flinch, twitch* "Nope! Nope!"
~*~*~
Or, even better, Brian Epstein as Andy's deputy:
"Man gets his best suit spotted and pressed, spends two hours polishing his hat, and for what? Heartaches!"
~*~*~
TV Guide blurb:
"They say he loved rough trade, but ... errmmm ..."
CLICK ==> this is going a bit beyond...
~*~*~


Another classic Barney quote -- visualize this coming from Brian:

"It's not a whim anymore if you put on clean underwear."



...Brian in a deputy uniform, shooting himself in the foot...

...Don Knotts shouting, "You just wait! My boys will be bigger than Elvis!"

and Barney Fife going to Spain with John?! NoooOOoooOOOOOoooOOOOooo!!!!