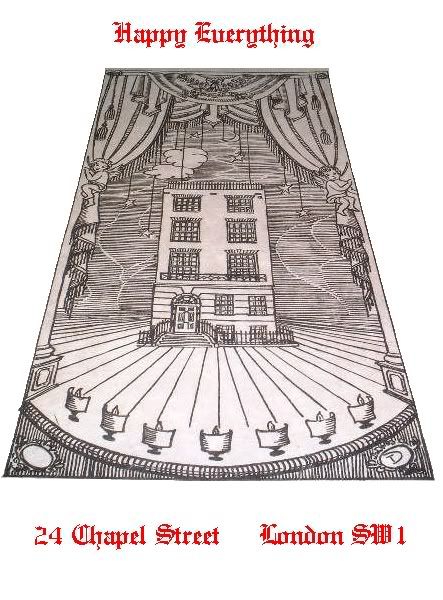 BRIAN EPSTEIN's 1966 HOLIDAY CARD,
FEATURING HIS 24 CHAPEL STREET BELGRAVIA HOUSE
ON THE STAGE OF HIS SAVILLE THEATRE




The extended family had its usual potluck holiday on Xmas Eve. As anti-social as I usually am, it was still nice to see everybody together in one place; Ma and dad, in their 80's, have 6 kids - 4 of whom married, 3 of whom had kids. So that makes 6 kids, 4 spouses, 4 grandkids, and 1 great-granddaughter (my sister's grandkid, which would be my niece's daughter). (Click the link, it's funny!)

One of the nicest touches to our whole family get-togethers these last couple years has been my youngest brother's new wife and child. He married her and brought her here to live from... VietNam! No, he wasn't in the service. In fact, none of my 4 bro's served in the military. Yay for them. Give Peace A Chance.

The wife and little girl are so cute, sweet and pretty, it's indescribable. And hearing my bro speaking his limited Vietnamese is strange and wonderful.

The temperature outside was around 35 degrees (very warm for a Michigan Xmas), and raining. Weird, and not good for ice formation on the lakes, which means no ice fishing for a few weeks. Which is not good for Steph and me, because it means Dale will be hanging around the house more than usual until the ice decides to become thick enough again. *sigh*

Sundown today was the first day of Hanukkah or Chanukah (Click for Chanukah Games). I'll give Steph billik bobkes for the next 8 days, and on Jan 2 she can pick out a big gift from eBay. Being what I can afford, since that's what the family member who drew my name gave me (I was obliged by family Xmas rules to ask for something, so that was it)!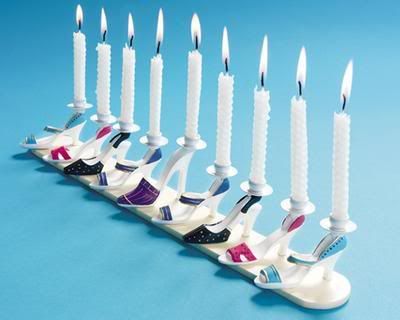 Q: "Are you going to have any more Beatles Christmas shows?"
JOHN: "Ask Mr. Christmas Epstein."
(laughter)
GEORGE: "Mr. Epstein may have a Mr. Epstein Christmas show."
(laughter)



From Press Conference
Toronto, Canada 8/17/65





Mr. Epstein and Eppylover wish you a Very Happy Hanukkah!